Product Description
Product DescriptionFire fighting ductile iron grooved coupling and fitting with UL FM CE ISO certification 1.Name:FM UL Approved ductile iron grooved pipe fitting rigid coupling (Rigid coupling, Reducing coupling, Flexible coupling, Mechanical Tee, Mechanical cross, U-Bolt mechanical tee, elbow, cross, tee, flange adapter, split flange,cap
Brand
JUNT
Company Type
Manufacturer
Standard
ANSI,ASTM,DIN,JIS,GB,BS
Materal
Ductile Iron (ASTM A536 Grade 65-45-12)
Color
Red RAL3000 , Orange , Bule or according to custom requirements
Surface Treatment
Paint, Epoxy, Galvanization or Dacroment
Threaded
BSPT  NPT
Certification
UL FM CE  ISO 9001
Delivery Time 
Normally within 15-30days
Pressure
300PSI   500PSI   2.5MPA
Payment Terms
T/T  L/C  OR  Other
Useage
 

 

 

1) Automatic sprinkler system for fire production on commercial,civil and municipal constructions like water supplying ,gas supplying , heat supplying , etc
2)Industrial pipeline system on shipping , mine , textile oil field , power plant , etc
3)Pipeline system on subway station , railway station airport , seaport, brided , etc
Our company
HangZhou CHINAMFG Machinery Auxiliaries Co.,Ltd is established in 2004,is a professional manufacturer specialized in the R&D,Pro-duction ,sale and service of ductile iron Grooved Couplings and Pipe Fittings. Our company is a large enterprise group composed of 1 main factory, 3 branch factories which cover-s an area of 68000m2 and has an annual production capacity of more than 50000 tons. We have an experienced team, around 500 skilled staff members, 20 percent of them are engineers and technicians who are professional and hardworking.We are equipped with automation molding line, China 416 automation molding line, Erich automation sand mixing line, CNC lathe, WINTER mold machining center and so on.
We have a very professional laboratory with full serious of testing and inspection as leak testing, raw material receiving inspection, batch chemical composition inspection, microstructure testing, dimension inspection, first article inspection, in-process inspection and final visual inspection in order to ensure the product quality.
Packing&Delivery
1)JUNT Large boxes ,non-wood pallets (110L*110W*12H)with PE film,27boxes per pallet at most.
2)JUNT Samal boxes,non-wood pallets(110L*110W*12H)with PE film ,54boxes per pallet at most.
3)We can also pack products as per customer's requirement.
4) Delivery Details : 5-30 days after order
FAQQ: Are you trading company or manufacturer ?
A: We are factory.Exported abroad directly from our own factories,so the price is competitive.
Q: How long is your delivery time?
A: Generally it is 5-10 days if the goods are in stock. or it is 15-20 days if the goods are not in stock,  it      is according to quantity.
Q: Do you provide samples ? is it free or extra ?
A: Yes, we could offer the sample for free charge but do not pay the cost of freight.
Q: What is your terms of payment ?
A: Payment=1000USD, 30% T/T in advance ,balance before shipp-ment.
If you have another question, pls feel free to contact us as below:
Alisa shi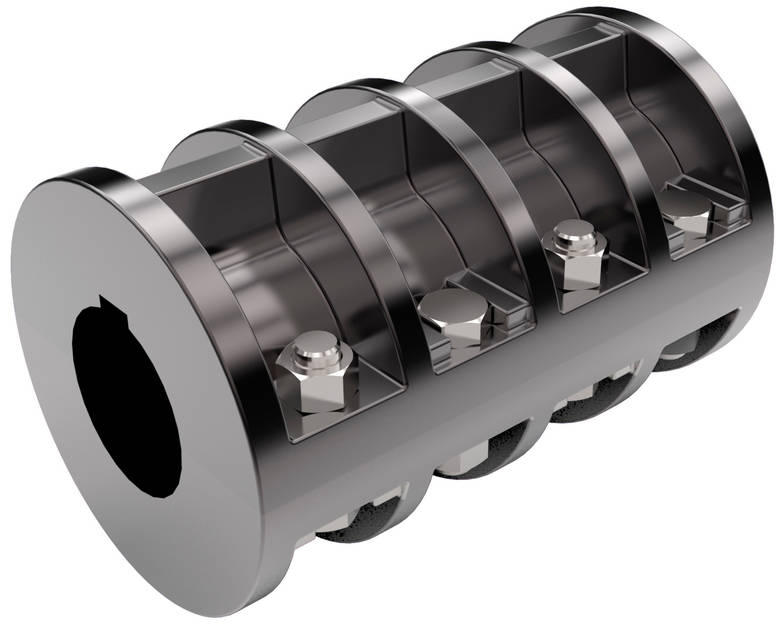 How Does a Rigid Coupling Protect Connected Equipment from Shock Loads and Vibrations?
Rigid couplings play a crucial role in protecting connected equipment from shock loads and vibrations by providing a direct and rigid connection between the shafts. The design and properties of rigid couplings contribute to their ability to mitigate the impact of shock loads and vibrations in the following ways:
– High Stiffness: Rigid couplings are constructed from materials with high stiffness, such as steel or aluminum. This high stiffness allows them to resist deformation and bending under load, ensuring that the coupling remains stable and maintains its shape. As a result, the shock loads and vibrations are not amplified or transferred to the connected equipment.
– Immediate Torque Transmission: Rigid couplings provide immediate torque transmission between the shafts without any backlash or play. When the connected machinery experiences a sudden shock load, the rigid coupling effectively transfers the torque to the other side of the coupling without delay. This rapid and precise torque transfer prevents the shock load from causing misalignment or damaging the equipment.
– Elimination of Damping: Unlike flexible couplings, which can dampen vibrations to some extent, rigid couplings do not have any damping properties. While damping can be beneficial in certain applications, it can also allow vibrations to persist, potentially affecting the performance and reliability of the connected equipment. Rigid couplings do not introduce any additional damping, ensuring that the vibrations are not prolonged.
– Stable Connection: Rigid couplings create a stable and unyielding connection between the shafts, limiting any relative movement. This stability prevents the propagation of vibrations from one shaft to another, reducing the potential for resonance and vibration amplification.
– Minimal Maintenance: Rigid couplings require minimal maintenance due to their simple and durable design. Unlike flexible couplings that may have wear-prone elements, rigid couplings do not have parts that need regular replacement. This reliability and low maintenance contribute to their ability to provide continuous protection against shock loads and vibrations.
In applications where shock loads and vibrations are prevalent, using a rigid coupling can help protect critical machinery and components from damage and premature failure. By providing a rigid and immediate torque transmission, rigid couplings effectively isolate the connected equipment from the harmful effects of shock loads and vibrations, ensuring smooth operation and enhanced reliability.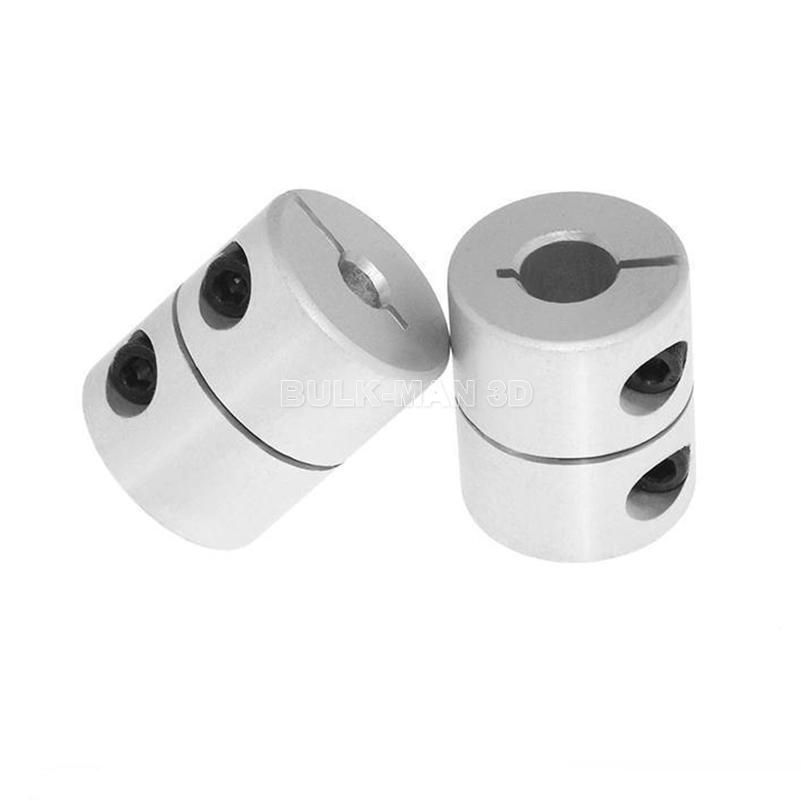 Factors to Consider When Choosing a Rigid Coupling for a Specific System
Choosing the right rigid coupling for a specific system is crucial to ensure proper functionality and reliable performance. Several factors should be considered when making this decision:
1. Shaft Size and Compatibility: The most fundamental factor is ensuring that the rigid coupling is compatible with the shaft sizes of the connected components. The coupling should have the appropriate bore size and keyway dimensions to fit securely onto the shafts.
2. Operating Torque: Consider the torque requirements of the application. The rigid coupling should have a torque rating that exceeds the maximum torque expected during operation to prevent failures and ensure safety.
3. Speed: Determine the rotational speed (RPM) of the connected shafts. Rigid couplings have maximum RPM limits, and the selected coupling should be capable of handling the system's operating speed.
4. Misalignment Tolerance: Assess the potential misalignment between the shafts. Rigid couplings provide no flexibility, so the system must have minimal misalignment to prevent excessive forces on the components.
5. Temperature and Environment: Consider the operating temperature range and the environment where the coupling will be used. Ensure the chosen material can withstand the temperature and any corrosive or harsh conditions present.
6. Space Limitations: Evaluate the available space for the coupling. Rigid couplings have a compact design, but ensure that there is enough clearance for installation and maintenance.
7. Backlash and Torsional Stiffness: In some precision systems, backlash must be minimized to maintain accurate positioning. Additionally, the torsional stiffness of the coupling can impact system response and stability.
8. Keyway or Keyless Design: Decide between a coupling with a keyway or a keyless design based on the specific application requirements and ease of installation.
9. Material Selection: Consider the material properties of the rigid coupling. Common materials include steel, stainless steel, and aluminum, each with its own advantages and limitations.
10. Maintenance: Determine the maintenance requirements of the coupling. Some couplings may need periodic lubrication or inspections, while others may be maintenance-free.
11. Cost: While cost should not be the sole consideration, it is essential to evaluate the cost-effectiveness of the coupling, taking into account its performance and longevity.
By carefully considering these factors, you can select the most suitable rigid coupling for your specific system, ensuring optimal performance, and longevity of your mechanical setup.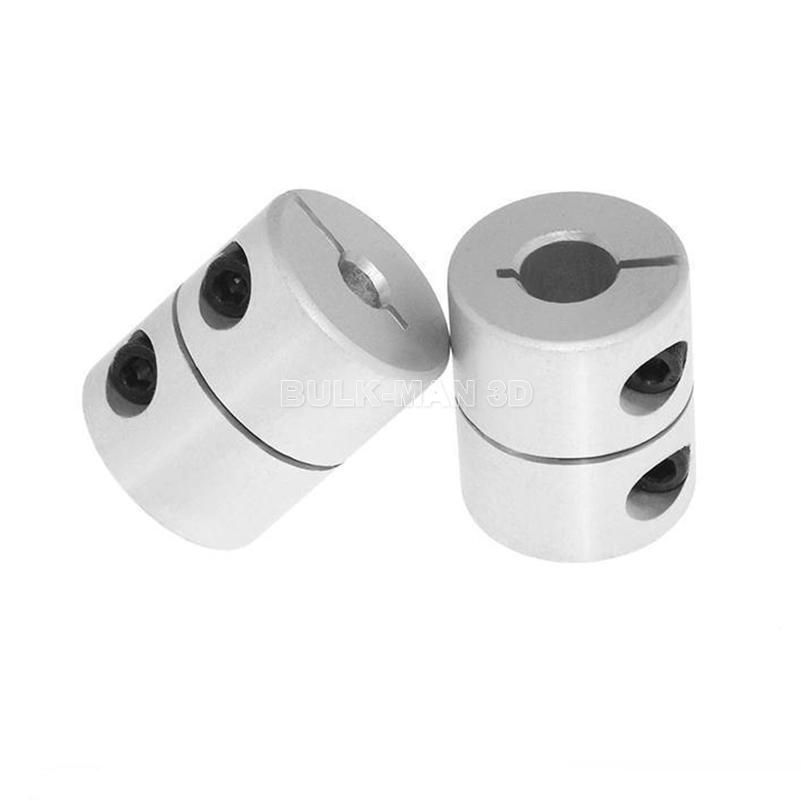 Limitations and Disadvantages of Using Rigid Couplings:
Rigid couplings offer several advantages in providing a strong and direct connection between shafts, but they also have certain limitations and disadvantages that should be considered in certain applications:
No Misalignment Compensation: Rigid couplings are designed to provide a fixed connection with no allowance for misalignment between shafts. As a result, any misalignment, even if slight, can lead to increased stress on connected components and cause premature wear or failure.
Transmit Shock and Vibration: Rigid couplings do not have any damping or vibration-absorbing properties, which means they can transmit shock and vibration directly from one shaft to another. In high-speed or heavy-duty applications, this can lead to increased wear on bearings and other components.
No Torque Compensation: Unlike flexible couplings, rigid couplings cannot compensate for torque fluctuations or angular displacement between shafts. This lack of flexibility may not be suitable for systems with varying loads or torque requirements.
Higher Stress Concentration: Rigid couplings can create higher stress concentration at the points of connection due to their inflexibility. This can be a concern in applications with high torque or when using materials with lower fatigue strength.
More Challenging Installation: Rigid couplings require precise alignment during installation, which can be more challenging and time-consuming compared to flexible couplings that can tolerate some misalignment.
Increased Wear: The absence of misalignment compensation and vibration absorption can lead to increased wear on connected components, such as bearings, shafts, and seals.
Not Suitable for High Misalignment: While some rigid couplings have limited ability to accommodate minor misalignment, they are not suitable for applications with significant misalignment, which could lead to premature failure.
Despite these limitations, rigid couplings are still widely used in many applications where precise alignment and a strong, permanent connection are required. However, in systems with significant misalignment, vibration, or shock loads, flexible couplings may be a more suitable choice to protect the connected components and improve overall system performance and longevity.



editor by CX 2023-11-06