Product Description
NL Nylon sleeve internal gear coupling NL8 shaft Couplings Rigid Continous sleeve and double engagement gearing
 
Product Description
1. Completely interchangeable with the original
2. Suitable for various mechanical engineering and hydraulic fields
3. Nylon and steel material match, maintenance-free
4. Can compensate axial, radial, and angular installation deviation
Product Parameters
SIZE
MOLD
TOOTH
TORQUE
(H.)
SPEED
(r/min)
MAIN SIZE
SHAFT DIA
(d1, d2)
SHAFT LENGTH
(L1,L2)
L
D
H
D1 D2
E
NL2
1.5/1
28/42
100
6000
9-22
20-45
CUSTOMIZED
55
40
36
4
NL3
1.5/1
34/25
160
6000
9-28
20-60
66
41
38-50
4
NL4
1.5/2
45/32
250
6000
12-38
25-80
84
47
50-60
4
NL5
2
38/36
315
5000
15-42
30-110
93
50
60-67
4
NL6
2/2.5
40/32
400
5000
16-48
40-110
100
51
60-70
4
NL7
2.5/2
36/45
630
3600
16-55
45-110
115
56
70-82
4
NL8
2.5/3
36/45
1250
3600
20-65
50-140
140
70
85-95
4
NL9
3
45/46
2000
2000
20-80
60-170
175
91
120
6
NL10
4
44
3150
1800
38-100
70-210
220
105
157
8
Related Products
Company Profile
FAQ
Q: Can you make the coupling with customization?
A: Yes, we can customize per your request.
Q: Do you provide samples?
A: Yes. The sample is available for testing.
Q: What is your MOQ?
A: It is 10pcs for the beginning of our business.
Q: What's your lead time?
A: Standard products need 5-30days, a bit longer for customized products.
Q: Do you provide technical support?
A: Yes. Our company has a design and development team, and we can provide technical support if you
need.
Q: How to ship to us?
A: It is available by air, sea, or by train.
Q: How to pay the money?
A: T/T and L/C are preferred, with different currencies, including USD, EUR, RMB, etc.
Q: How can I know if the product is suitable for me?
A: >1ST confirm drawing and specification >2nd test sample >3rd start mass production.
Q: Can I come to your company to visit?
A: Yes, you are welcome to visit us at any time.
Q: How shall we contact you?
A: You can send an inquiry directly, and we will respond within 24 hours.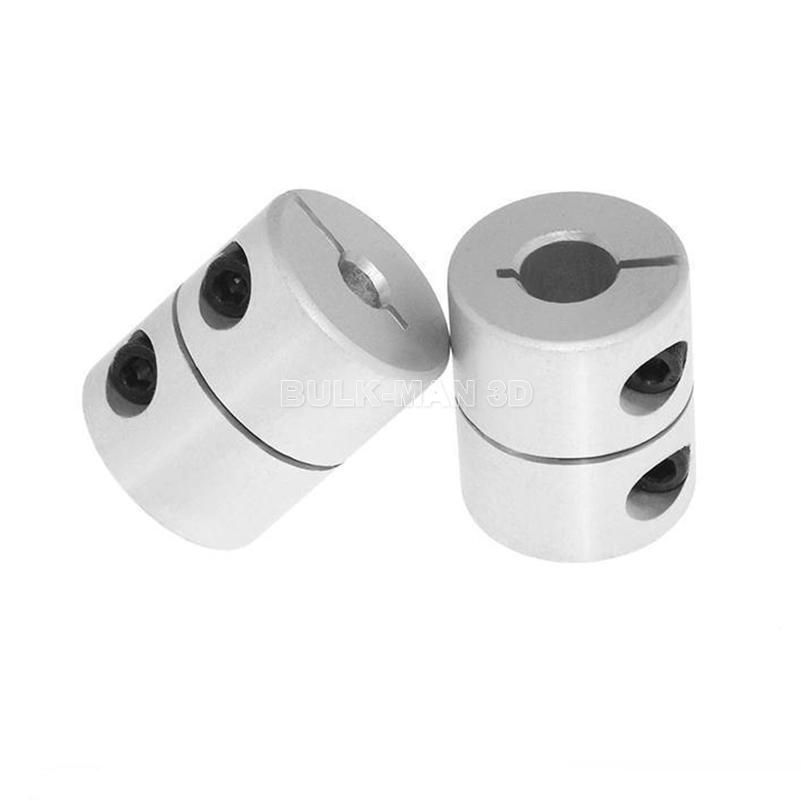 Are There Any Safety Considerations When Using Rigid Couplings in Rotating Machinery?
Yes, there are several safety considerations to keep in mind when using rigid couplings in rotating machinery. While rigid couplings offer various advantages, their use in certain applications requires careful attention to safety measures to prevent accidents and equipment damage. Here are some important safety considerations:
– Secure Installation: Proper installation of rigid couplings is crucial to ensure safety. The coupling must be securely mounted and aligned with the shafts to prevent any slippage or disengagement during operation. Use of appropriate mounting hardware, such as high-strength bolts, is essential to maintain the coupling's integrity under high-speed and high-torque conditions.
– Shaft Alignment: Accurate shaft alignment is necessary to avoid excessive forces and stress on the connected machinery. Misaligned shafts can lead to uneven loading and increased wear on bearings and other components. Regularly inspect and maintain the shaft alignment to prevent premature failures.
– Preventing Over-Torquing: Applying excessive torque during the installation of rigid couplings can lead to equipment damage and compromise safety. Follow the manufacturer's torque specifications and use torque-limiting tools to prevent over-torquing and potential failures.
– Protective Guards: In some applications, rotating machinery with rigid couplings may pose a safety hazard to personnel working nearby. Install appropriate protective guards and covers to prevent accidental contact with rotating shafts, minimizing the risk of injury.
– Regular Maintenance: Implement a routine maintenance schedule to inspect the rigid couplings and associated equipment. Check for signs of wear, fatigue, or cracks. Address any issues promptly to avoid potential catastrophic failures.
– Operational Speed Limits: Be aware of the operational speed limits specified by the manufacturer for the rigid couplings. Exceeding these limits can result in significant stress and fatigue on the coupling, leading to failure.
– Appropriate Coupling Selection: Choose the appropriate type and size of rigid coupling for the specific application. Using an undersized coupling can lead to excessive loads and potential failure, while an oversized coupling may not efficiently transmit torque.
– Temperature Considerations: Rigid couplings can experience temperature variations during operation. Ensure that the material and design of the coupling are suitable for the anticipated temperature range of the application to maintain safety and performance.
– Training and Awareness: Provide proper training to personnel working with rotating machinery equipped with rigid couplings. Ensure they are aware of safety procedures and potential hazards associated with the equipment.
Adhering to these safety considerations will help ensure the safe and reliable operation of rotating machinery equipped with rigid couplings. Regular maintenance, correct installation, and diligent attention to safety guidelines will minimize risks and contribute to a safe working environment.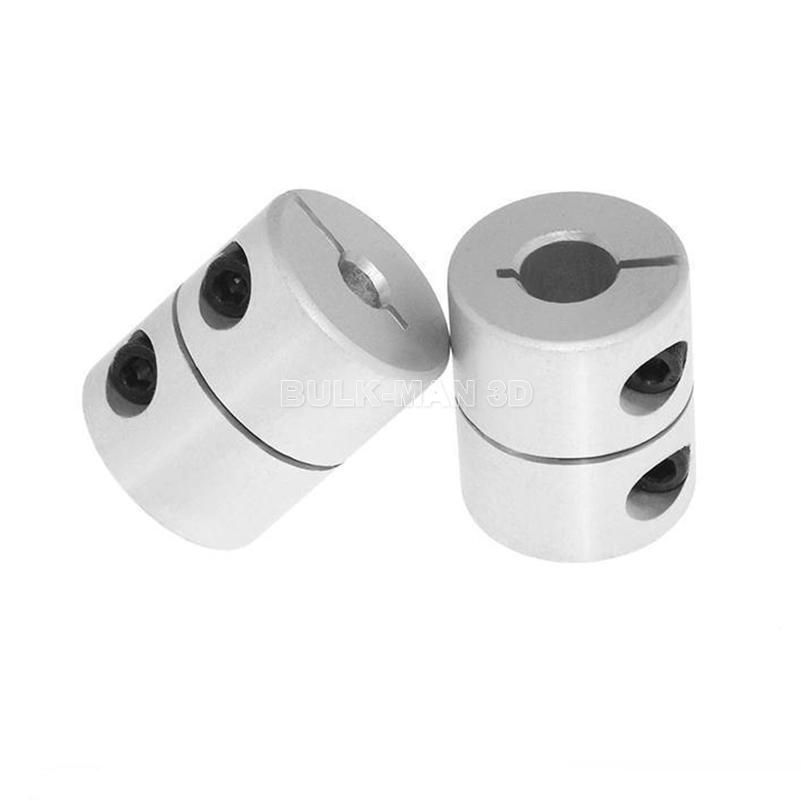 Factors to Consider When Choosing a Rigid Coupling for a Specific System
Choosing the right rigid coupling for a specific system is crucial to ensure proper functionality and reliable performance. Several factors should be considered when making this decision:
1. Shaft Size and Compatibility: The most fundamental factor is ensuring that the rigid coupling is compatible with the shaft sizes of the connected components. The coupling should have the appropriate bore size and keyway dimensions to fit securely onto the shafts.
2. Operating Torque: Consider the torque requirements of the application. The rigid coupling should have a torque rating that exceeds the maximum torque expected during operation to prevent failures and ensure safety.
3. Speed: Determine the rotational speed (RPM) of the connected shafts. Rigid couplings have maximum RPM limits, and the selected coupling should be capable of handling the system's operating speed.
4. Misalignment Tolerance: Assess the potential misalignment between the shafts. Rigid couplings provide no flexibility, so the system must have minimal misalignment to prevent excessive forces on the components.
5. Temperature and Environment: Consider the operating temperature range and the environment where the coupling will be used. Ensure the chosen material can withstand the temperature and any corrosive or harsh conditions present.
6. Space Limitations: Evaluate the available space for the coupling. Rigid couplings have a compact design, but ensure that there is enough clearance for installation and maintenance.
7. Backlash and Torsional Stiffness: In some precision systems, backlash must be minimized to maintain accurate positioning. Additionally, the torsional stiffness of the coupling can impact system response and stability.
8. Keyway or Keyless Design: Decide between a coupling with a keyway or a keyless design based on the specific application requirements and ease of installation.
9. Material Selection: Consider the material properties of the rigid coupling. Common materials include steel, stainless steel, and aluminum, each with its own advantages and limitations.
10. Maintenance: Determine the maintenance requirements of the coupling. Some couplings may need periodic lubrication or inspections, while others may be maintenance-free.
11. Cost: While cost should not be the sole consideration, it is essential to evaluate the cost-effectiveness of the coupling, taking into account its performance and longevity.
By carefully considering these factors, you can select the most suitable rigid coupling for your specific system, ensuring optimal performance, and longevity of your mechanical setup.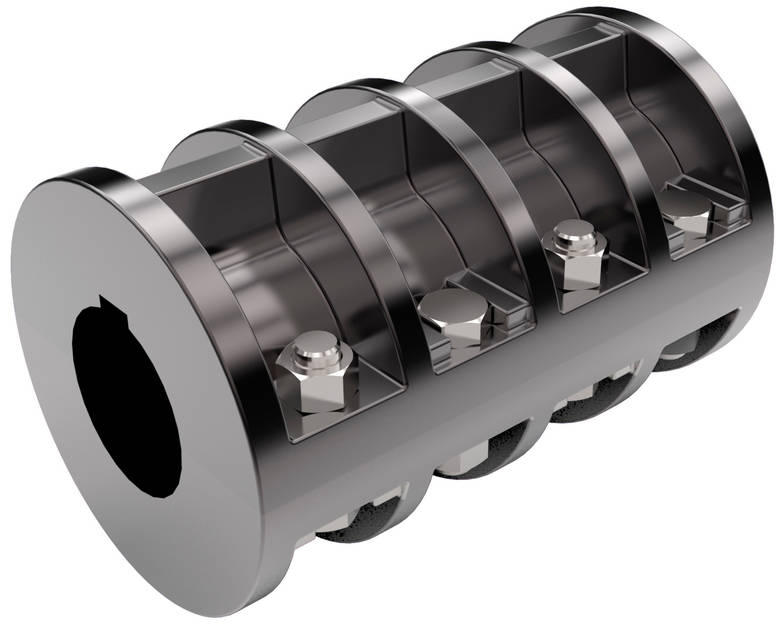 Materials Used in Manufacturing Rigid Couplings:
Rigid couplings are designed to provide a strong and durable connection between two shafts, and they are commonly made from a variety of materials to suit different applications. The choice of material depends on factors such as the application's environment, load capacity, and cost considerations. Some common materials used in manufacturing rigid couplings include:
1. Steel: Steel is one of the most widely used materials for rigid couplings. It offers excellent strength, durability, and resistance to wear. Steel couplings are suitable for a wide range of applications, including industrial machinery, automotive systems, and power transmission.
2. Stainless Steel: Stainless steel couplings are used in applications where corrosion resistance is crucial. They are well-suited for environments with high humidity, moisture, or exposure to chemicals. Stainless steel couplings are commonly used in food processing, pharmaceuticals, marine, and outdoor applications.
3. Aluminum: Aluminum couplings are known for their lightweight and corrosion-resistant properties. They are often used in applications where weight reduction is essential, such as aerospace and automotive industries.
4. Brass: Brass couplings offer good corrosion resistance and are commonly used in plumbing and water-related applications.
5. Cast Iron: Cast iron couplings provide high strength and durability, making them suitable for heavy-duty industrial applications and machinery.
6. Bronze: Bronze couplings are known for their excellent wear resistance and are often used in applications involving heavy loads and low speeds.
7. Plastics: Some rigid couplings are made from various plastics, such as nylon or Delrin. Plastic couplings are lightweight, non-conductive, and suitable for applications where electrical insulation is required.
It's essential to consider the specific requirements of the application, including factors like load capacity, operating environment, and cost, when choosing the appropriate material for a rigid coupling. The right material selection ensures that the coupling can withstand the forces and conditions it will encounter, resulting in a reliable and long-lasting connection between the shafts.



editor by CX 2023-08-22